SIMON HOLT, Music Director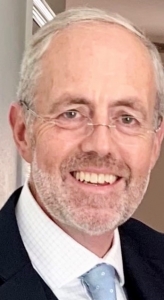 Simon Holt received undergraduate and graduate degrees from The Royal College of Music, London and a postgraduate teaching certificate from Goldsmiths' College, London University. In addition, he was a prize winner at the Royal College of Organists in London.
While in the United Kingdom Simon gave organ recitals in Westminster Abbey, St. George's Chapel, Windsor Castle, numerous Cathedrals, and the Royal Albert Hall in London. His discography includes a cassette of solo organ music and three CDs, two as an accompanist and the third conducting the Bristol Cathedral School symphony orchestra. He has also performed several times on national UK radio and television, including a live performance in the Royal Albert Hall while still at The Royal College of Music. He has also toured Europe widely and his performances have included those in Notre-Dame and Sacré Coeur as well as St. Mark's Venice. He has performed in Holland, Austria, Germany, the Czech Republic, Belgium and Switzerland.
In May 1999 Simon and his family moved to Stonington, Connecticut, when he became Director of Music at Calvary Church. In September 2000 he became Director of Music at Pine Point School in Stonington, and collaborated with Calvary Church in founding Calvary Music School where he was Executive Director until 2010. Also in 2000, he founded Salt Marsh Opera where he has been Artistic Director for many years. In September 2007 Simon was appointed Director of Music in School at St. Thomas Choir School in New York City.
In 2012, after two years as Chair of the Fine Arts Department and Head of Music at Saint James School in Hagerstown, MD (the oldest Episcopal boarding school in North America) Simon returned to Connecticut to become Executive Director of The United Theatre in Westerly, RI. Currently, Simon is Artistic Director and General Manager of Salt Marsh Opera, Director of Music at the First Congregational Church of Old Lyme and Music Director of Cappella Cantorum.
PETER STOLTZFUS BERTON, Organist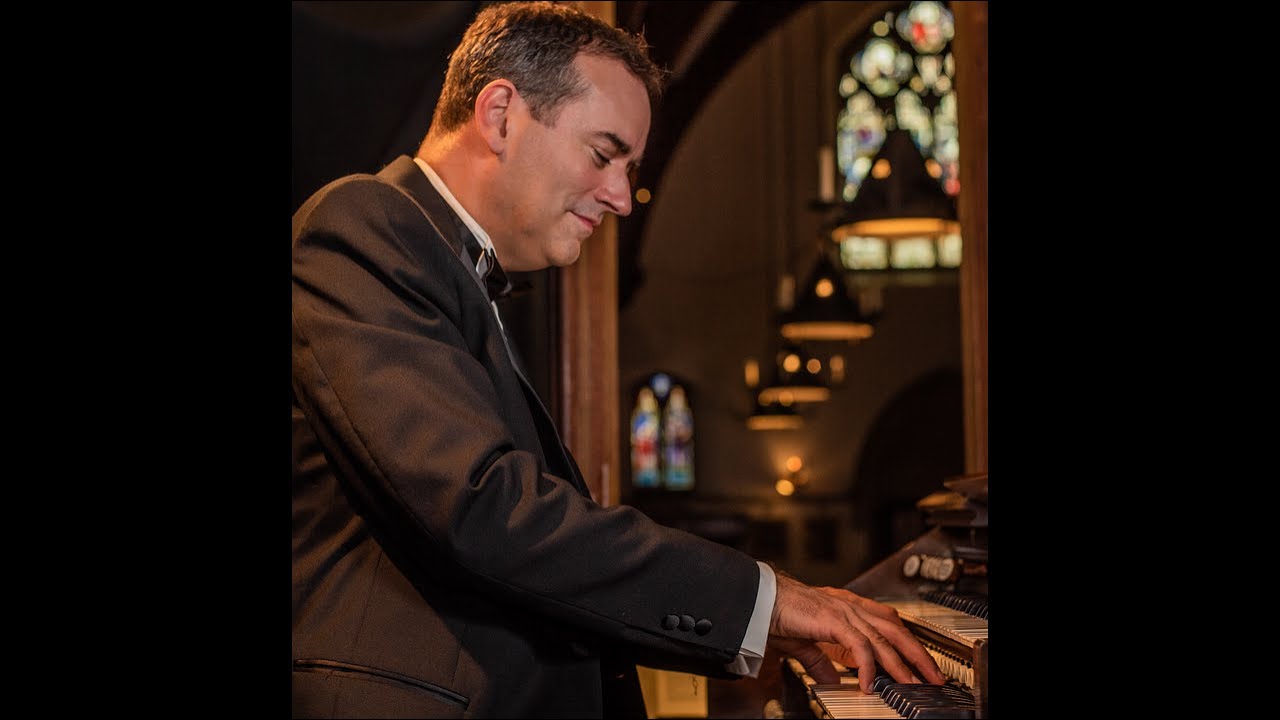 The Anglican Singers are delighted to announce the appointment of Peter Stoltzfus Berton as their new Organist. Peter is well known to New England audiences as one of the region's finest church musicians. He currently serves as Chapel Organist at St. George's School in Rhode Island and is is the Founding Executive Director of The Choir School of Newport County. He holds degrees from The University of Michigan School of Music and the Yale University School of Music. His principal teachers have been David Bartlett, Robert Glasgow, Gerre Hancock, Charles Krigbaum, Walden Moore, Thomas Murray, and Carl E. Schroeder. Integral to his training was serving as Assistant Organist at the Cathedral Church of St. Paul, Detroit, Trinity Church on the Green, New Haven, CT, and Saint Thomas Church, Fifth Avenue, NYC. Prior to his appointment in Newport in 2014, he developed intergenerational choirs at St. John's Church, West Hartford, CT, All Saints' Church, Worcester, MA, and Plymouth Church of the Pilgrims, Brooklyn Heights. He is active as a composer (published by Oxford University Press, and self-published) and choral conductor/clinician. Other musical activities include digital recording production and editing, transcription of improvisations, and past service as the Region I Chair of the Association of Anglican Musicians.
---
IN MEMORY OF MARIANNA WILCOX (1931-2017), Founding Director
Marianna Wilcox (1931-2017) earned her undergraduate degree in organ from Bethany College, Lindsborg, Kansas, and went on to graduate study at the Hartt College of Music.
She served on the Music Commission of the Episcopal Diocese of Connecticut and was past Dean of the New London County Chapter of the American Guild of Organists.
Marianna served as Director of The Anglican Singers for ten years from 1997 until 2007. Prior to founding The Anglican Singers, Marianna was Organist and Choirmaster at Calvary Episcopal Church in Stonington, CT. Marianna passed away Friday, Oct. 20, 2017. Her dedication and legacy will be remembered and cherished by many.
The Choristers
The Choristers who are The Anglican Singers have a deep interest in music of the English choral tradition and hail from a wide variety of musical and personal backgrounds.
Each of the singers is individually auditioned, highly motivated, and drawn to the beauty and rich tradition of the group's music. Many of the singers are members of other professional and non-professional choral groups within the southeastern Connecticut area. The Singers rehearse from September through May with upwards of eight performances during this period, including one or more venues outside of the local area.
Because of their high level of dedication and performance, the group has been invited to sing at numerous venues throughout New England and beyond. The Berlioz Historical Brass requested the Singers to premiere Clifford Bevan's Mendelssohn's Seasons for choir and historical bass at the 2009 Amherst Early Music Festival. The Singers have also premiered two works by the eminent composer Robert J. Powell: the Magnificat and Nunc Dimittis in G minor (written in 1965 but not performed until 2007) and Benedictus es, Domine, written and performed in 2008 to honor the retirement of the group's founding director, Marianna Wilcox. In December of 2012, the singers performed the world premiere of a new carol, "Unto us a child is born,"  written by renowned composer Peter Neidmann for The Anglican Singers. The piece is currently in publication by Paraclete Press.
The Singers have served as resident choir for a week at a time at several cathedrals in England: Bristol Cathedral in 2012, Ely Cathedral in 2014 and Truro and Exeter Cathedrals in 2017. They are planning another trip to England in 2023.

The independently organized Anglican Singers are fortunate to have been guest Artists-in-Residence since 1996 at historic St. James Episcopal Church in New London, Connecticut.
The Anglican Singers are dedicated to:
Artistic excellence in performance
The musical enjoyment of singers and listeners alike
Inclusion and careful training of select singers
Perpetuating and presenting the English choral tradition as found in the Anglican service of Choral Evensong